Best Five Summer Dresses to Buy in Dubai
on May 30, 2021
Summer's here and we all know how hot the weather can get, especially in the Middle East. It's time to refresh Your Summer Wardrobe with the best Summer Dress Styles For 2021.Whether you're indoors sipping on a cool drink, or outdoors laying on the beach in Dubai, it's always a good idea to wear a soft, thin summer dress while you're at it. This is why, we've made a list of the best summer dresses you can purchase this summer from Al-Nakheel Mall.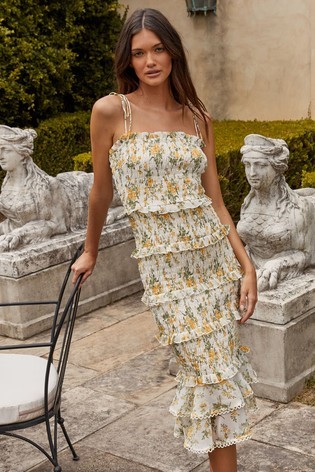 This summer outfit is a casual, comfortable dress from Lipsy London that can be worn in formal and casual occasions. It comes in multi and blue printed colors with sizes from six to 20. The pattern of this strapped dress is yellow flowers with green stems on an off-white-colored dress for the multi-color option, while the blue dress is a blue floral print on a white colored dress. If you're a fan of tufted seamless dresses, this is the perfect choice for you. You can also couple it with white sandals for the ultimate look.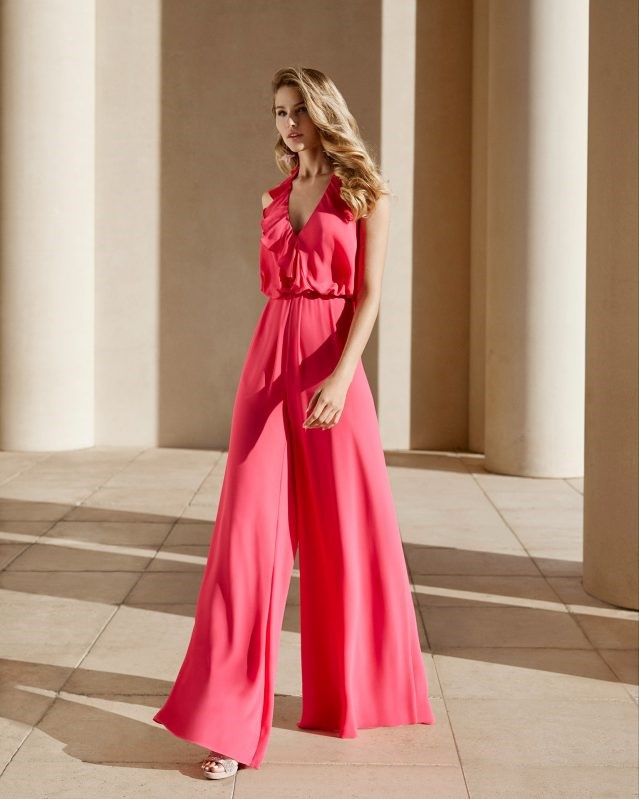 Made with georgette fabric, the magic touch of this short-sleeved jumpsuit from Rosa Clará will surely blow your mind away. With a small V-neck and deep back, you won't ever be bothered by the heat in special occasions where you must look your best. This outfit comes in only one color that is similar to a deep flamingo flashy pink color and has long, flare endings. If you ever want to be noticed at a special event, this outfit is the one to choose. You can wear this at weddings, cocktail parties, or even at intimate family dinners. Feel free to wear this jumpsuit with black heels.
As part of the Spring – Summer 2020 collection from Diana Ahadpour, the SS 2020 / 001 summer wear brings you a chance to express yourself in unusual ways. With two off-white-colored pieces, one being a long skirt and the other a puffy-shoulder short-sleeved crop top, you'll feel special in any crowd. Keep in mind that this outfit is mostly for casual events. To learn more about the pricing of this dress, you can contact the website with your inquiry, or visit the store at Nakheel Mall.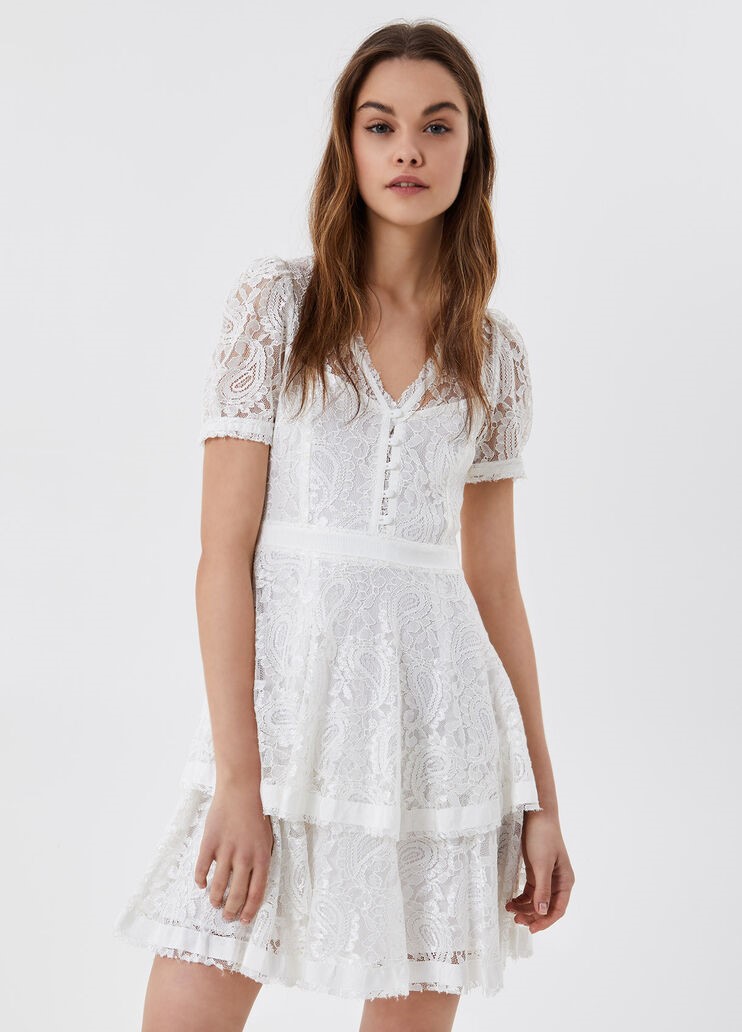 If you're more into short dresses, this lace short-sleeved outfit in the color white would work perfectly with a colored signature belt and black Chelsea boots, or nude sandals. This beautiful dress has five small sur ton buttons in the front, flounces at the hem, and seamless shoulders, back, and tips with a V-neck on the front. The fabric is made with 100% cotton. You can wear this outfit if you're going for a road trip with your girlfriends, or to wedding ceremonies. Match the outfit with a beautiful long necklace, or a choker to nail the look.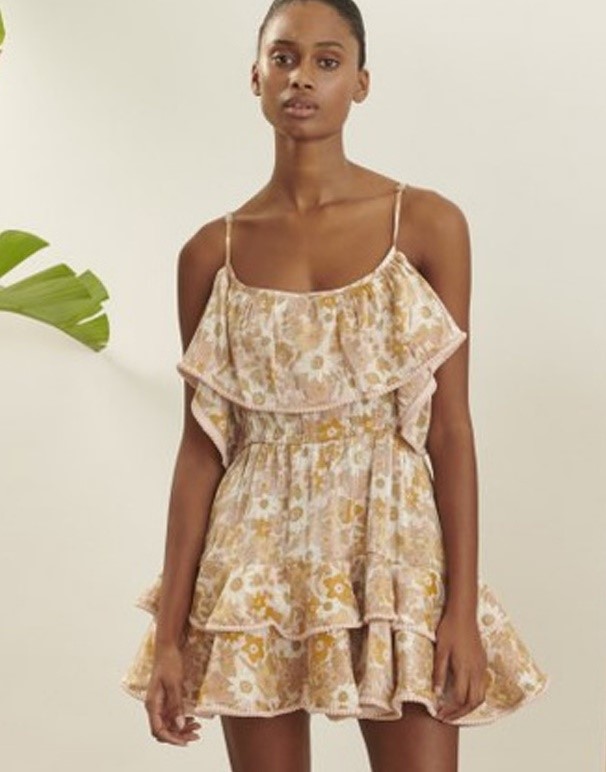 This dress is part of the new collection from Ivy the Concept Store for AED 400. It's a beautiful summer colored dress with accents of yellow and is short in length with beautiful thin straps and a slightly tufted front and end. This wear will get you excited for the beach because it will look even better with a fresh sun-kissed tan.
Be sure to visit Nakheel Mall at Palm Jumeirah Dubai to choose from various options of the prettiest summer dresses of this year. You can also find them on sale at the end of the month and receive notifications about the sales in store if you give them your number, or e-mail to stay up to date. Hurry up and show off your colorful outfit before summer ends!